The Case of Oxygen Absorber for Dried Fruit and Nuts
Jan 04,2023 | Bond
In Nov 2022, we received an inquiry from Saudi Arabia.
Hi, I want desiccant for dried fruit and nuts, the fruit will be 1 kilo bag.

Do you have any suggestion?
This customer supplies a variety of nuts that include peanuts, cashew nuts, walnuts, pistachios, almonds, and hazelnuts, to name a few. These nuts and dry fruits are supplied to various food stores, Bakalas, SuperMarkets, and Hypermarkets in Saudi Arabia.
There always are Oxygen Absorbers in dried nuts because they are used to remove oxygen from sealed dry fruits pouch to create Oxygen Free conditions for long-term food storage. When used with proper packaging and sealing, the oxygen in the packaging is significantly reduced.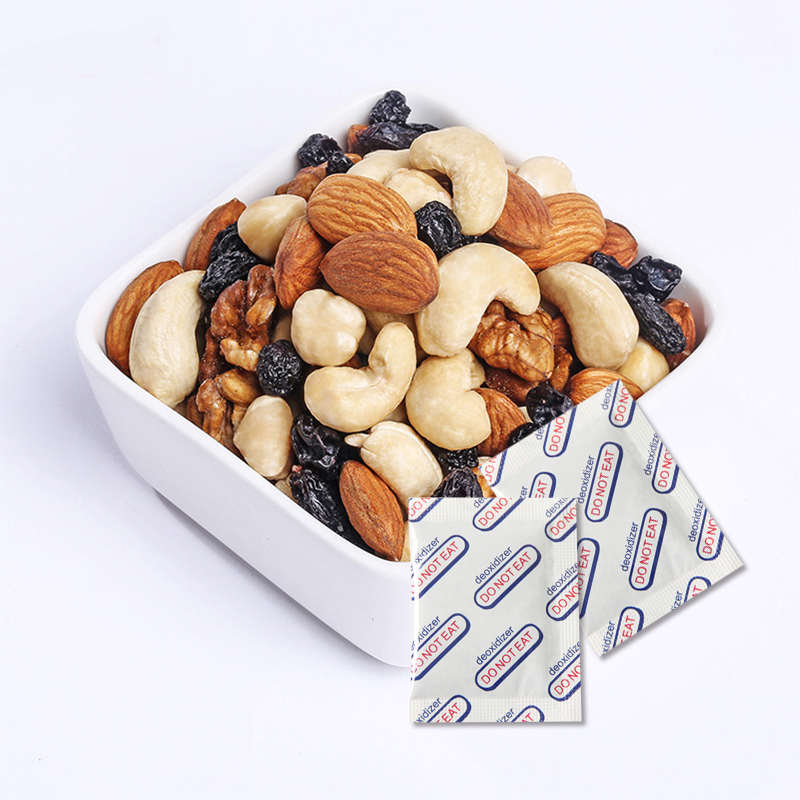 Our product experts recommend 800cc oxygen absorber for this customer; this product use three proof packages, it can be anti-water, anti-oil, and anti-dust. It will only absorb moisture and oxygen from the air and will not pollute the nuts in any way.
We built a lasting satisfying collaboration from this solution.
If you have similar needs, please get in touch with us, and we will customize the moisture absorber solution to meet your specific requirements.
(Thanks for reading; this article may be redacted to protect customer privacy.)
Comment