The Case of Silica Gel Desiccant for Coffen Bean
Dec 22,2022 | Bond
In Oct 2022, we received an inquiry from Germany.
Hi, I would like to know the price for AbsorbKing 1G Silica Gel Desiccant BagsMoisture Absorber For Foods CoffeeBeans. I am interested in buying 1000Piece/PiecesPlease provide us with a quotation.Thank you.
Coffee is one of the world's most widely consumed beverages, which made of coffee beans, it is a major cash crop and an important export product, accounting for over 50% of some developing nations' foreign exchange earnings. This has made coffee very important in culture and food around the world.
Coffee beans' greatest enemies are air, moisture, heat, and light.
To preserve your beans' fresh roasted flavor as long as possible, store them in an opaque, air-tight container at room temperature. Coffee beans can be beautiful, but avoid clear canisters which will allow light to compromise the taste of your coffee.
Keep your beans in a dark and cool location. A cabinet near the oven is often too warm, and so is a spot on the kitchen counter that gets strong afternoon sun.
A common method is to add a desiccant to the clear jar, which keeps the coffee beans away from moisture.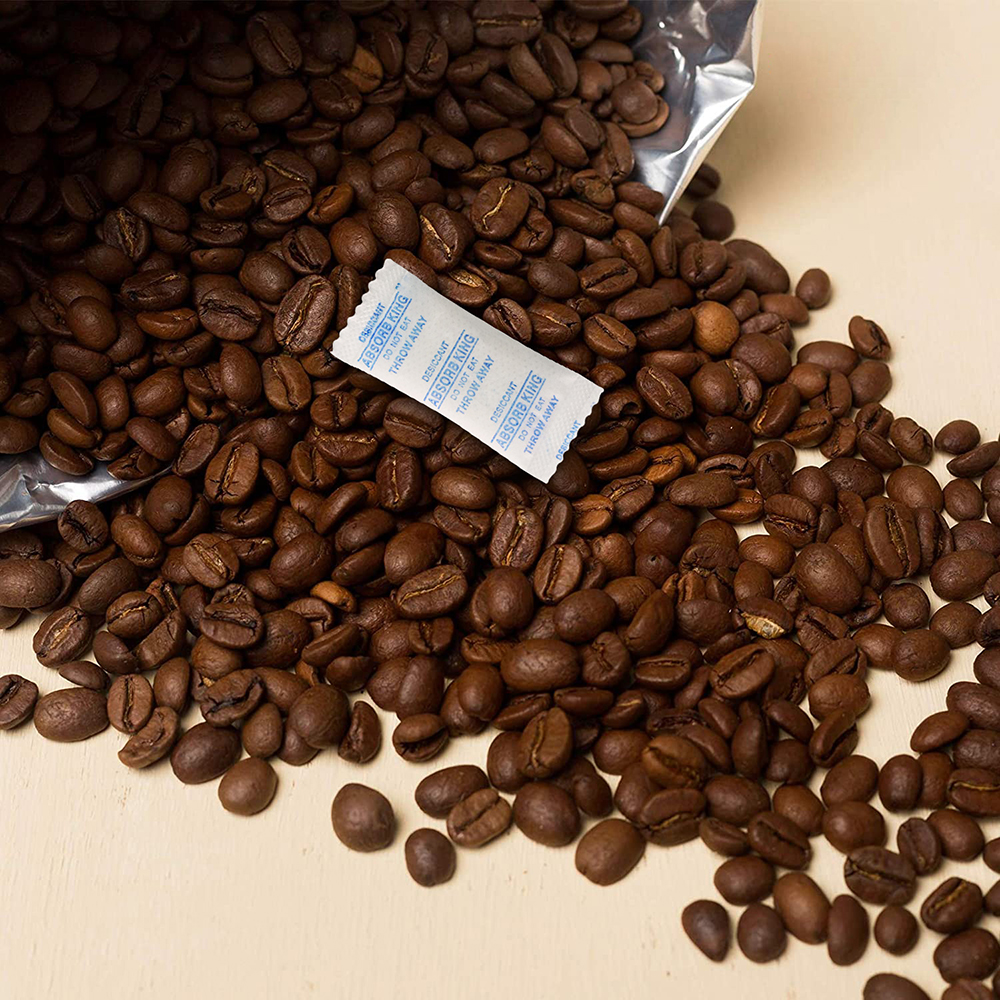 Our product experts recommend silica gel desiccant with aihua paper, which is 50*55mm. It is non-toxic and non-harmful and can directly contact coffee beans.
The customer was satisfied with this solution.
We built a lasting satisfying collaboration from this solution.
If you have similar needs, please get in touch with us, and we will customize the moisture absorber solution to meet your specific requirements.
(Thanks for reading; this article may be redacted to protect customer privacy.)
Comment