The Case of Silica Gel Desiccant for Fish Oil Softgel
Nov 11,2022 | Bond
In December 2021, we received an inquiry, from the USA.
Hello, we are looking for some moisture absorber for our fish oil softgel, it was being packaging in plastic bottle, 100g, which desiccant should I use?

Thanks in advance.
Our product experts realize that it's about desiccant in the medical industry, and we need to know more about the customer's application, the product is fish oil but why does it need desiccant?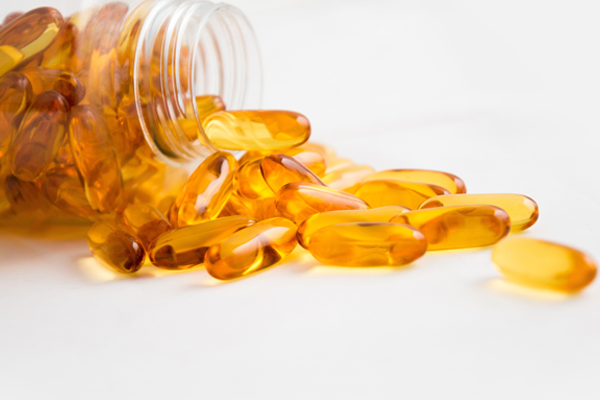 Fish oil refers to the unsaturated fat components, EPA and DHA respectively, extracted from fish animal bodies in the deep sea, it is an excellent source of omega-3 fatty acids.
Omega-3 fatty acids are essential for the proper development of the eyes, brain, and reproductive cells. They are also vital for the heart, lung health, and immune and endocrine systems.
Enteric coating is a sprayed-on layer on the outside of the fish oil pill's gelatin shell. It's sprayed onto the capsules in a drum sprayer. If there is moisture in the bottle, then these enteric-coated capsules will stick together and make the customer feel drugs spoiled and touch disgusting, which can be well avoided by the desiccant.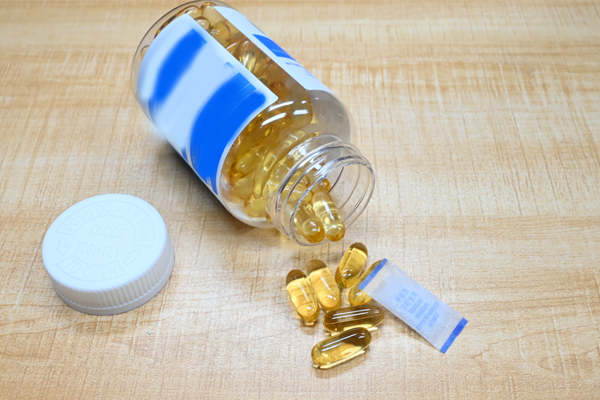 After in-depth communication, we recommended quality silica gel desiccant for him, which is 1g, 25*45mm, Aihua fabric(transparent non-woven), using 0.5-1mm small silica gel beads.
Our silica gel desiccant is FDA-approved and can direct contact with food and drug, small silica gel beads make it more efficient, and can reach a 30% moisture absorber rate.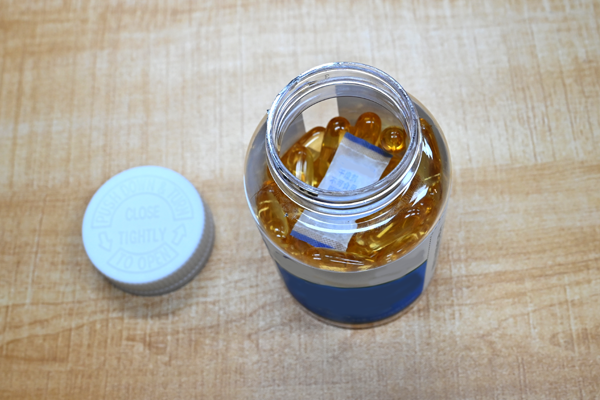 We built a lasting satisfying collaboration from this solution.
If you have similar needs, please contact us, and we will customize the moisture absorber solution to meet your specific needs.
(This article may be redacted to protect customer privacy, thanks for your reading.)
Comment