The Case of Silica Gel Desiccant for Pharmaceutical Drug Packaging
Sep 16,2022 | Bond
In March 2022, we received an inquiry from America:
Hi, I come from a pharmaceutical company, and I'd like to know if you guys can do desiccants in the capsules in the blister packs, which will be filled in sealed aluminum.

I want to make my blister pack without any moisture because it will be a disaster if patients will have drops on their hands when they open the bag.
After checking with the customer, we understood their needs.
We learned that the customer needs to add desiccant inside between the blister packs in the sealed Aluminum foil packaging bags, and there is no direct contact with the medicine.
The picture shows that one aluminum foil pack has five blister packs inside.
Now, it needs some desiccant to avoid moisture.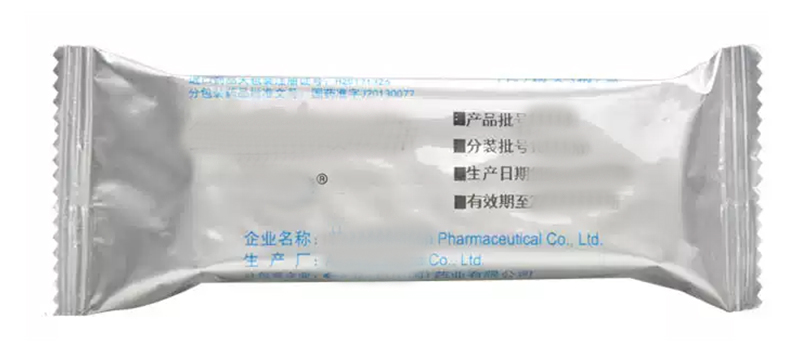 Because the pharmaceutical factory will involve some water vapor during the processing of the aluminum foil package, the desiccant is needed to ensure the user experience and avoid the drug being wet by water vapor. Our customer is an expert in pharmaceuticals but not in desiccants.
So he found us, and we won't let him down.
After the seminar of our experts, we decided to use silica gel as a desiccant filler because the moisture is not complete. The efficiency of available silica gel granule desiccant is about 15%, while with the certified silica gel granule adopted by our company, the efficiency of desiccant can reach 30% at most.
We customized the desiccant for this customer. Size is 40mm*20mm according to the package size, which can be used aluminum foil bag to pack, and is slightly smaller than the blister pack. The silica gel desiccant package is made of non-woven fabric with the warning message Do NOT EAT printed on it.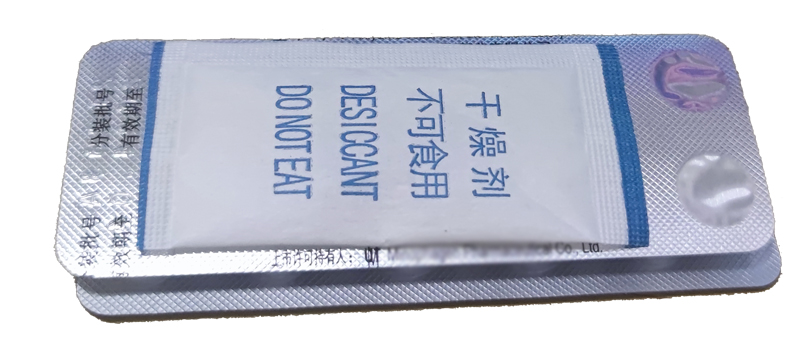 This is the one I want, the customer said to us. Our product specialists are also inspired.
We built a lasting satisfying collaboration from this solution.
If you have similar needs, please get in touch with us, and we will customize the moisture absorber solution to meet your specific requirements.
We also have a desiccant in contact with medicine, similar to the canister desiccant in the picture below. If you need it, we will customize the specification for you.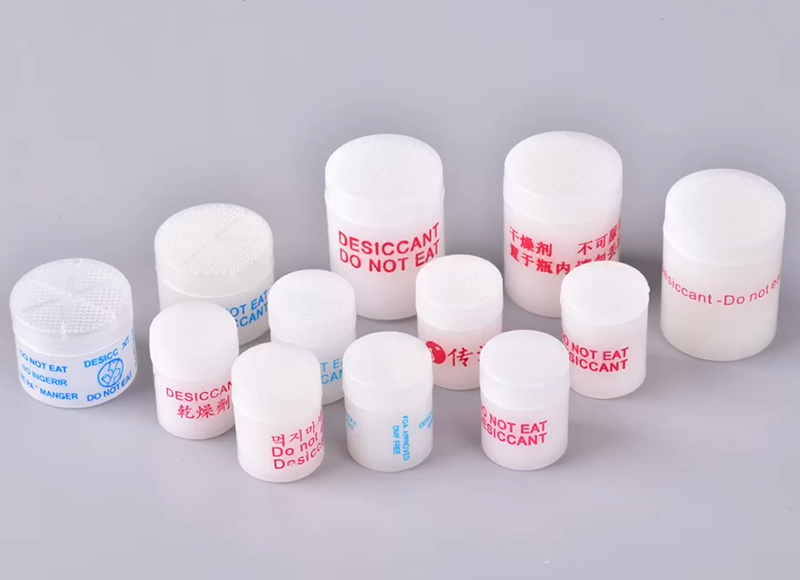 (Thanks for your reading, this article may be redacted to protect customer privacy.)
Comment