The Case of Calcium Chloride Desiccant for Dog Chew Bone
Oct 15,2022 | Bond
In Nov 2016, we received an inquiry from the USA.
We are a company of pet treats, and we were plagued by mold on the product due to an unusual rainy day, now we are looking for moisture absorbent, for our dog chewing bone, it made of cow and yak milk, do you have any idea?
It was the first time we used desiccant for dog chew bones because most dog chew bones are made of natural bone or rubber composition, which is edible and made using milk. Our product experts know if there is a lot of moisture in the air, the surface of the bone will be moldy, so they need a more efficient and food-contactable desiccant.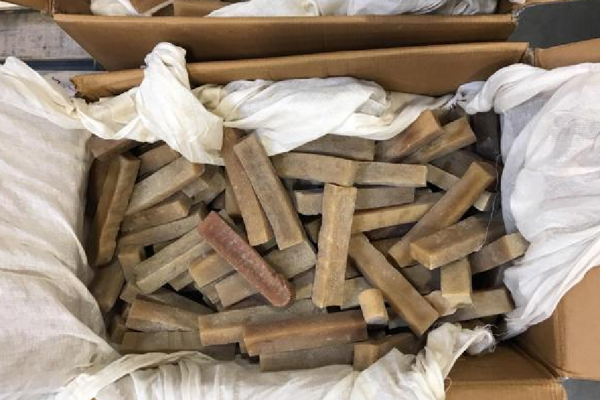 If you own a dog, you maybe know there are a lot of detriments to giving dogs raw bones, whether cooked or not. Raw bones can lead to gastrointestinal disorders, vomiting, diarrhea, rectal bleeding, choking, and even death. Most vets and dog experts agree that instead of giving your pet a raw bone, it is better to opt for an edible synthetic bone or hard chew dog treat.
The type of chewing bone will depend on which one your dog prefers. You might need to try out a few different kinds to see which agrees the best with your pup. In this case, the chewing bone is made of cow and yak milk, not only chewing but also eating, which can supply vitamins.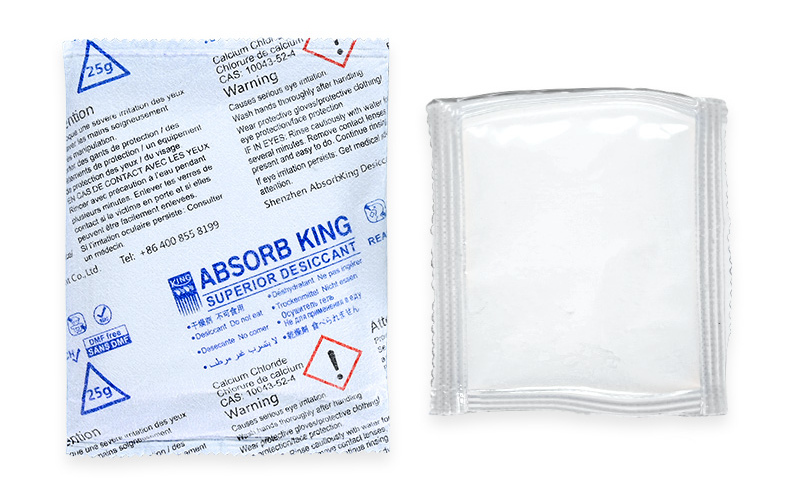 After more communication, our product experts realized the desiccant need be packed in cartons. It needs light causing more weight costs, shipping fees, and a reasonable moisture absorption rate to ensure no moisture in the carton.
So recommend calcium chloride desiccant as a solution for dog chewing bones, which is 25g one pack, 105*125mm, double layer packaging, which is made of Dupont paper and nonwoven paper.
Our improved formula calcium chloride desiccant has a 300% moisture absorption rate, which will keep the carton inside dry, and with two food contactable layers, it will not leak at all or have any smell or toxic.
We built a lasting satisfying collaboration from this solution.
If you have similar needs, please get in touch with us, and we will customize the moisture absorber solution to meet your specific requirements.
(Thanks for your reading, this article may be redacted to protect customer privacy.)
Comment