The Case of Calcium Chloride Desiccant for Red Wine Packaging
Nov 29,2022 | Bond
In Dec 2021, we received an inquiry from France.
Hello, we encountered a disaster when importing red wine, all of our red wine packaging surface have moisture mold, which is unacceptable, we are ordering a new batch of packaging, but we have no clue about avoid moisture, do you have any solutions?

(original language is French, translated by Bond)
Our product experts asked for pictures of moldy packaging for their products, as shown below, and even excluding the mosaic; you can still see the severe mold condition.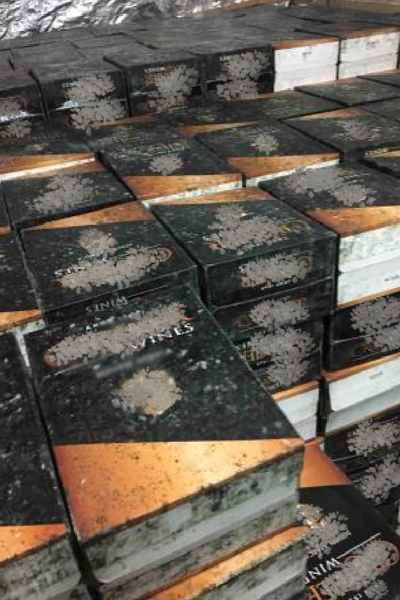 As can be seen, the wine is packaged in cartons for cost reasons, the carton rarely does surface waterproofing, and if the warehouse or shipping container is full of moisture or encounters container rain, the carton packaging is easy to be wet and moldy.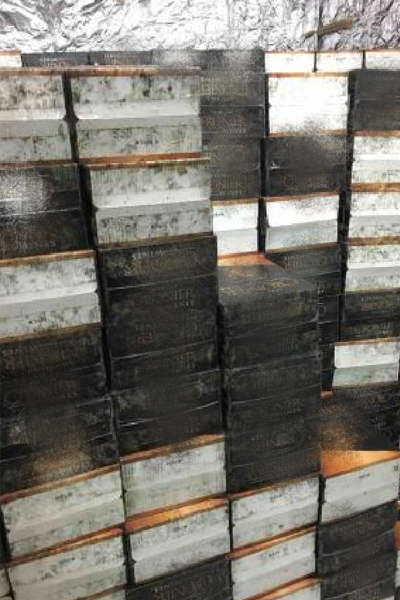 After more communication, our product experts recommended our desiccant for the warehouse and container. When the customer used the proper desiccant dosage in both the warehouse and container, the mold problem no longer appeared.
We built a lasting satisfying collaboration from this solution.
If you have similar needs, please get in touch with us, and we will customize the moisture absorber solution to meet your specific requirements.
(Thanks for reading; this article may be redacted to protect customer privacy.)
Comment