The Case of Silica Gel Desiccant for Seaweed Nori Chips
Nov 01,2022 | Bond
In September 2022, we received an inquiry from Korea.
Hello, I am the head of technology and development department of XX company.

Our company specializes in the production of sauces such as soy sauce, maionhes. , ketchup, ... and instant products. We are interested in your silicagel moisture-proof package, 0.5-1 gram.

We use it for put in our nori sushi products.

Can you send me the items below?
1 - The quality criteria of the product.
2 - Packing for shipping, total number of packages and total weight in 1 20 feet container.
3 - FOB price ?
Please send email me
Best regards
After further communication, our product experts understand the customer's demand. It needs desiccant inside of food package of sushi seaweed nori chips.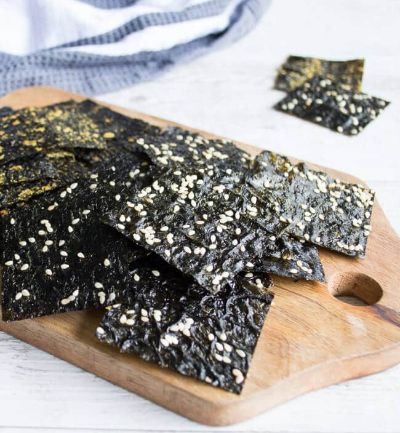 pic from https://wellnourished.com.au/
Baked seaweed nori chips are one of the healthiest snacks you can have!
One of the main characteristics of nori chip snacks is crispness. Suppose the moisture causes the nori chips to be not crisp enough. In that case, it will cause customer complaints, and it may also cause the seaweed to become discolored and spoiled by moisture, so their always a desiccant or deoxidizer inside the package of nori chips.
After in-depth communication with the customer, according to the size of the nori chip's package, we use 40*45mm 1g silica gel desiccant, which material is quality silica gel. The moisture absorption rate can reach 30%, so even if it's a small bag, it can absorb all the moisture in the nori chip package.
Our desiccant has quality criteria like FDA, Reach, DMF-free, etc., so there is no need to worry about quality.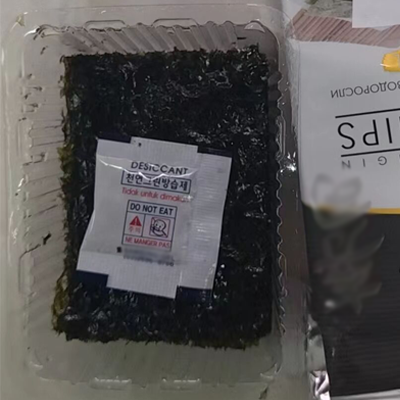 Also, the customer has an extra demand: the desiccant will be automatically put into the food package by the machine during production, so the desiccant needs to be in continuous boxes.
It's okay, we are a manufacturer, and it's easy for us to make independent packages or continuous packages, even continuous packages with reels.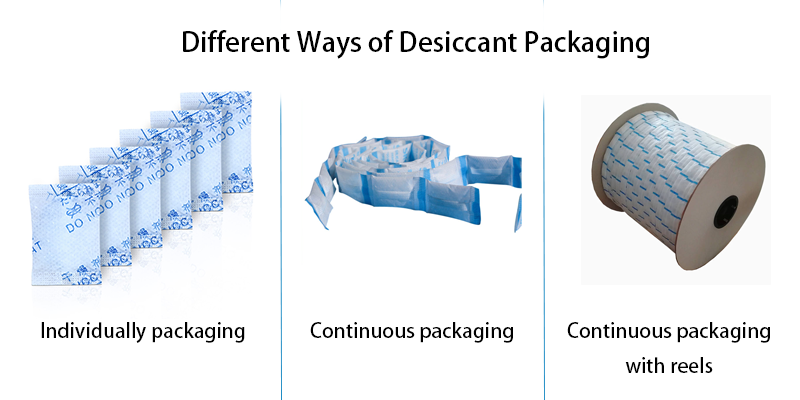 At the same time, according to the customer's machine, we also make the eye mark positioning of the continuous pack so the device can recognize and cut off the desiccant correctly.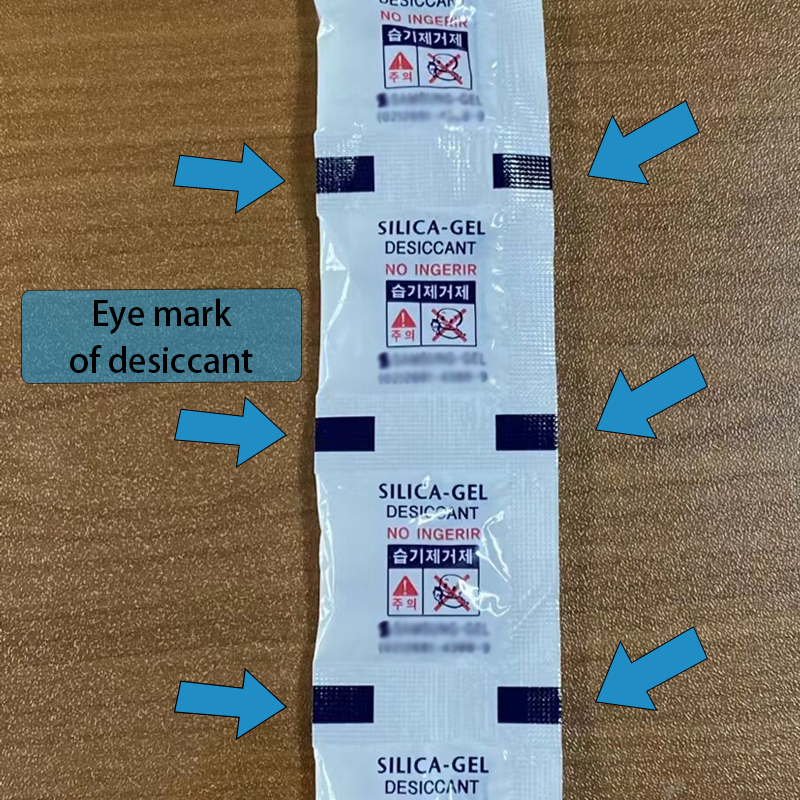 Besides, we further talked about customization, size, packing, transportation, etc.
We built a lasting satisfying collaboration from this solution.
If you have similar needs, please get in touch with us, and we will customize the moisture absorber solution to meet your specific requirements.
(Thanks for your reading, this article may be redacted to protect customer privacy.)
Comment